FOUR POST-CRUISE OPTIONS
INSIDER'S TOUR OF CERN
Private tour of CERN and luncheon
April 20, 2012 (post-cruise) ($799 pp)
From the tiniest constituents of matter to the immensity of the cosmos, discover the wonders of science and technology at CERN. Join Bright Horizons for a private post-cruise, custom, full-day tour of this iconic facility.
Whether you lean toward concept or application there's much to pique your curiousity. Discover the excitement of fundamental research and get a behind-the-scenes, insider's look at the world's largest particle physics laboratory.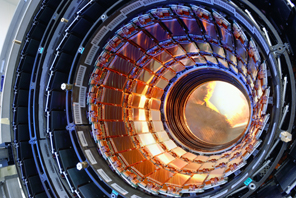 Our full day will be led by a CERN physicist. We'll have an orientation; visit an accelerator and experiment; get a sense of the mechanics of the large hadron collider (LHC); make a refueling stop for lunch; and have time to peruse exhibits and media on the history of CERN and the nature of its work.
This tour includes:
transfer from Basel (end of cruise) to our Geneva hotel (April 19)
hotel (3 nights) — the nights of April 19, April 20, and April 21
full breakfasts (3) — April 20, 21, and 22
transfer from hotel to CERN and back to the hotel on April 20
lunch at CERN
cocktail party the evening after our visit to CERN (April 20)
free day in Geneva; transfers to/from downtown provided (April 21)
transfer to airport for return home (April 22)
NOTE: CERN charges no entrance fee to visitors
The price is $799 per person (based on double occupancy). This trip is limited to 50 people. (Pictures from our October 2010 trip.)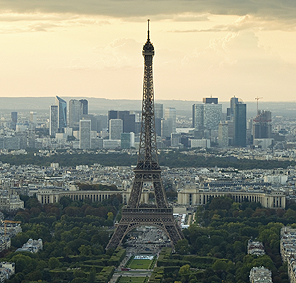 ONE NIGHT IN PARIS
Includes dinner and a cabaret
April 19, 2012 (post-cruise)
($899 pp, based on double occupancy; $1,399 for singles)
The morning of April 19 we transfer from the vessel in Basel to Paris (via bus then high-speed train). We arrive at our hotel, Le Meridien Etoile (or equivalent) mid-afternoon. You will be accompanied by both AmaWaterways and InSight Cruises representatives throughout the day. This evening we will leave our hotel at 7:30pm for an authentic Parisian Cabaret.
Synonymous with Paris, the cabaret is one of the most popular entertainments the city offers. Parisian Cabaret is a variety performance of song and dance, jugglers, acrobats and comedians. This excursion is a traditional Parisian Cabaret show, with dinner and drinks, and includes escorted transfer to and from the hotel. (7:30pm – midnight; one hour bus time, 3.5 hours cabaret and dinner)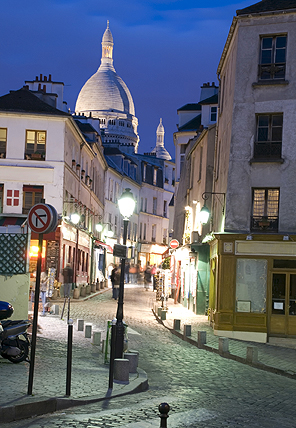 TWO NIGHTS IN PARIS
Includes everything in the one-night package plus Paris City Tour and an evening in the Montmarte (pictured above), including dinner
April 19–April 21, 2012 (post-cruise) ($1,399 pp, based on double occupancy; $1,999 for singles)
Enjoy Paris' famous sights during this morning's guided tour. Start with a panoramic tour where you will see the Champs Élysées, Place de la Concorde, and the Eiffel Tower. End your tour with a visit to the famous Notre Dame Cathedral (pictured below). The afternoon is free for you to explore the "City of Lights." (April 20: 9am – 1pm; 2.5 hours on a bus, 1.5 hours walking)
This evening, Montmartre (pictured above)! Situated in the north of Paris, the "Hill of Martyrs" became renowned in the latter part of the 19th century as the home to the burgeoning Parisian artist community. The village-like nature of this suburb attracted painters, sculptors and many others from across Europe. Montmartre' center, Place du Tertre, still has the vibe of the Belle Epoque era with street artists, restaurants, and a cosmopolitan area with a vineyard — and a Bohemian atmosphere. Dominating the whole area is the huge white church of Sacré-Coeur, from which the view of Paris below is breathtaking. (6:30pm – 11:30pm; 2.5 hours on a bus, one hour walking, two-hour dinner)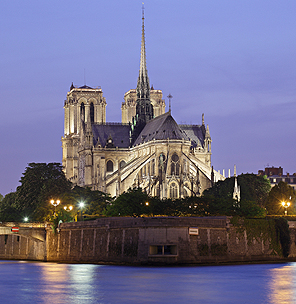 THREE NIGHTS IN PARIS
Includes everything in the two-night package plus Seine cruise and Eiffel Tower tour
April 19–April 22, 2012 (post-cruise) ($1,599 pp, based on double occupancy; $2,399 for singles)
Take in Paris from two different and unique angles. Begin with a cruise along the banks of the Seine River, the heart and soul of Paris. All the highlights of Paris can be seen, from the Eiffel Tower, the Place de la Concorde, the Louvre, L'Institut de France, and Notre Dame Cathedral (pictured above) on the Ile de la Cité, the old center of Paris. Following our Seine cruise, experience Paris from above from the 2nd level of the Eiffel Tower. From here, the whole of Paris is laid before you in panoramic view. (April 21: 9am – 1pm; one hour on the bus, one hour walking; 1.5 hour cruise on the Seine River)

PRICING & GENERAL INFO.

The cruise fares start at $2,898 for a Category E. French Balcony cabins start at $3,298 for a Category C. Cruise fares include five excursions (see two-column box directly above). For those attending our PROGRAM, there is a $1,195 fee. For detailed information and pictures of our ship, please visit CABIN & SHIP INFO page. Additional per-person fees include: government taxes and fees ($199) and gratuities are €15 per day. All prices and fees are detailed on the BOOK NOW page.
For a detailed listing of the cruise itinerary please review our ITINERARY page.
Use our PRICING CALCULATOR for a quick price quote! For questions, please don't hestitate in calling InSightCruises.com (650-787-5665) or emailing us.

BROCHURES & VIDEOS
| | | |
| --- | --- | --- |
| | | Download a two-page flyer |
| | | Never cruised with AMAWaterways? Watch this (one minute, 20 seconds) |
| | | The AMAWaterways experience (three minutes, 30 seconds) |
| | | The AMAWaterways ships (one minute, 56 seconds) |
| | | The AMAWaterways tours (one minute, 45 seconds) |
| | | The AMAWaterways gourmet food (43 seconds) |
| | | Download the AmaCello 2-page deckplan |
| | | |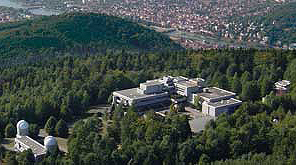 INSIDER'S TOUR OF THE MPIA
Private tours of Max Planck Institute for Astronomy (MPIA) and the newly-opened Center for Astronomy Education and Outreach (see illustration below)
April 16, 2012 (mid-cruise) ($275 pp, includes elegant lunch)
We'll board a bus to Heidelberg right after breakfast. Our tour will include a visit to the Max Planck Institute for Astronomy, a presentation at the Center for Astronomy Education and Outreach including a planetarium show about the latest astronomical research done in Heidelberg, followed by a brief visit to the historical instruments of the Landessternwarte founded by Max Wolf in 1898. We'll conclude our excursion with a memorable lunch in downtown Heidelberg.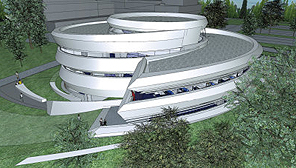 SPEAKERS
Pål Brekke, Ph.D.
Patrick Hunt, Ph.D.
Noah Isakov, Ph.D.
Frank Linde, Ph.D.
Speakers have confirmed their intent to participate; however, scheduling conflicts may arise.

The conference fee is $1,195 and includes all 16 seminars below. You may take any class though two of the 16 classes will overlap another Bright Horizons class taking place at the same time. Classes only take place when we're cruising, between 8:30am and 7:30pm.
PÅL BREKKE, PH.D.
PATRICK HUNT, PH.D.
FRANK LINDE, PH.D.
NOAH ISAKOV, PH.D.
WEATHER
Here was the weather for the corresponding days of our cruise, during the year indicated. Historical averages are from the mid '90s to current day.
Amsterdam 2008 2009 2010
Historical Averages
Strasbourg 2008 2009 2010
Historical Averages
Basel 2008 2009 2010
Historical Averages
Geneva 2008 2009 2010
Historical Averages
Paris 2008 2009 2010
Historical Averages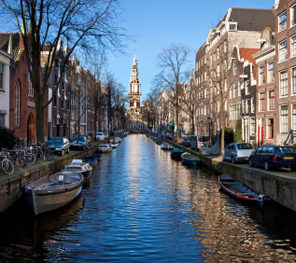 EASE INTO AMSTERDAM
PRE-CRUISE FULL-DAY TOUR
Includes lunch and "The Masterpieces"
April 11, 2012 (pre-cruise)
What makes Amsterdam a perennial favorite? InSight Cruises invites you to find out on a private, full-day tour of "the Venice of the North". Discover the unique charms of Amsterdam as you get oriented with a coach tour of cultural touchstones. Then anchor your vacation album with images from your cruise through the city's tree-lined UNESCO World Heritage canals, getting a superb view of 17th century gabled homes, old bridges, and bicycles and more bicycles. We focus on the finest, savoring an Old Dutch welcome and contemporary cuisine at one of Amsterdam's best restaurants, and then paint ourselves into the scene at the Rijksmuseum with a visit to "The Masterpieces" exhibit. Start your Bright Horizons memories and fun and join us!
$275 per person and includes local guide for eight hours, one-hour canal cruise, three-course lunch, and entrance fee to the Rijksmuseum and The Masterpieces exhibit.