OPTIONAL TOURS
HAMPTON COURT AND WINDSOR CASTLE


Pre-Cruise: July 2

(£ 199*)

Join us visiting two timeless treasures in a day designed to bring British history to life. Enhance your knowledge of Britain's history with an idyllic day trip to Windsor Castle and Hampton Court Palace. They are related yet differing demonstrations of British monarchy, nationhood, and domesticity.

It's good to be Queen, and the evidence is all about you at 1,000 year old Windsor Castle. Rubens, Rembrandt, and a remarkable collection of fine art envelope you in history — rich chambers and corridors. Go behind the scenes at the legendary seat of the House of Windsor.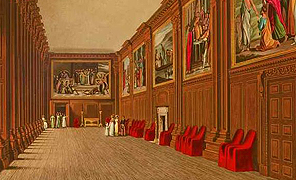 Hampton Court (also known as King Henry VIII's summer palace) is a place of royal passions and competing interests. Pomp and consequence, subterfuge and service inform the history of the palace. Our visit will put the juxtaposed Tudor and Baroque architecture, larger than life personalities, exquisite Chapel Royal, and magnificent gardens in historical context for you.
STONEHENGE AND BATH


Pre-Cruise: July 3

(£ 199*)

Pass a day in southern England on the Salisbury Plains and Somerset Hills, absorbing the history of two spots with ancient cultural roots.

Mute, mysterious, and megalithic, Stonehenge calls to us across the millennia. We'll respond, and walk the site in its details. Learn the significant geography, the archaeological and astronomical background, and the key stone names. But those are just the facts — the memories and true meaning of Stonehenge will be up to you.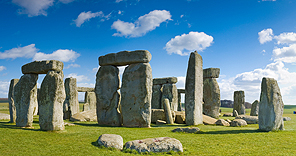 Bath beckons the seasoned traveler. It has scenic beauty, true. People are drawn to Bath to see its honey-colored Bath limestone buildings, and to explore its 2,000 year history as a place of relaxation and restoration. Plumb the details and nuances of Bath's fusion of architecture, culture, and history in a city with many echos of, and homages to, the ancient world, while embodying the Georgian worldview.
THE ROYAL OBSERVATORY AND THE CHURCHILL WAR ROOM/MUSEUM


Pre-Cruise: July 4

(£ 199*)

Take the road less traveled in London, visiting two less well known gems of the City, both uniquely fascinating and inspiring.

Courage, duty, shared sacrifice, and conviction are the foundation of the Churchill Cabinet War Rooms. Hidden in plain sight in the heart of London, a scant 600 miles from Berlin. Step back in time and discover how Churchill and Britain's government functioned in secrecy in these quarters, from the Blitz to VE Day. The furnishings, maps, and ephemera are as they were on VE day, May 8, 1945. Hear the stories and imagine life under bombardment in the simple and inspiring environment of the Cabinet War Rooms.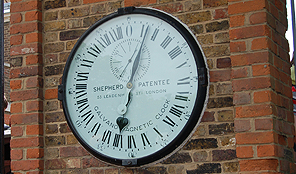 Are you the precise type? Are you a fan of Google maps or GPS? Or Cutty Sark? Join us on a tour of maritime Greenwich, where our prime objective is visiting the Royal Observatory, Greenwich, home of the Prime Meridian of the World and Greenwich Mean Time. Stroll a deeply historic corner of London significant in local, national, and international culture. See the Royal Observatory, the National Maritime Museum, the tea clipper Cutty Sark, and the Royal Naval College. Master the lingo of time — UT0, UT1, UTC, and GMT. Stand astride two hemisperes on the Prime Meridian, a moment sure to be recorded on your timeline.
*NOTE: Price quoted in British Pounds. All transportation, entrance fees, lunch, and licensed guides are included.

SPEAKERS
Kenneth Harl, Ph.D.
Robert Hazen, Ph.D.
Christopher Impey, Ph.D.
Robert Sapolsky, Ph.D.
Benjamin Schumacher, Ph.D.


Speakers have confirmed their intent to participate; however, scheduling conflicts may arise.

PRICING & GENERAL INFO.

Cruise prices vary from $2,169 for an Interior Stateroom to $7,499 for a Royal Suite, per person. (Cruise pricing is subject to change.) For those attending our PROGRAM, there is a $1,575 fee. For detailed information and pictures of our ship and the cabins, please visit CABIN & SHIP INFO page. Port charges are $235. Government taxes and an Insight Cruises service fee are $215 per person. Gratuities are $150 per person. All prices and fees are detailed on the BOOK NOW page.
For a detailed listing of the cruise itinerary please review our ITINERARY page.
Use our PRICING CALCULATOR for a quick price quote! For questions, please don't hestitate in calling InSightCruises.com (650-787-5665) or emailing us.

BROCHURES, VIDEOS, & PICTURES