The conference fee is $1,575 and includes all 23 seminars below. You may take every class — i.e., there will be no overlap as only one class will be going on at any one time. Classes only take place when we're at sea, between 8:30am and 7:30pm.
THEORETICAL PHYSICS:
 Sean Carroll, Ph.D.
GENETICS & EVOLUTION:
 John Mattick, Ph.D.
NATURAL HISTORY:
 Craig Benjamin, Ph.D.
HISTORICAL INTERPRETATION:
  Dr. Mark A. Stoler
MILITARY STRATEGY:
  Dr. Andrew R. Wilson
ARCHAEOLOGY/ANTHROPOLOGY:
 John R. Hale, Ph.D.
SPEAKERS
Craig Benjamin, Ph.D.
Sean M. Carroll, Ph.D.
John R. Hale, Ph.D.
John Mattick, Ph.D.
Mark A. Stoler, Ph.D.
Andrew R. Wilson, Ph.D.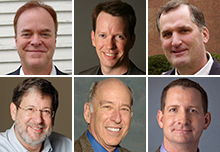 Speakers have confirmed their intent to participate; however, scheduling conflicts may arise.

PRICING & GENERAL INFO.

Cruise prices vary from $1,799 for an Interior Stateroom to $7,099 for a Neptune Suite, per person. (Cruise pricing is subject to change.) For those attending our SEMINARS, there is a $1,575 fee. Port Charges are $299 per person; gratuities are $11.50 per person per day; taxes and fees are $100 per person. All prices and fees are detailed on the BOOK NOW page.
For a detailed listing of the cruise itinerary please review our ITINERARY page.
Use our PRICING CALCULATOR for a quick price quote! For questions, please don't hestitate in calling us at InsightCruises.com (650-787-5665) or emailing Neil.


BROCHURES, VIDEOS, & PICTURES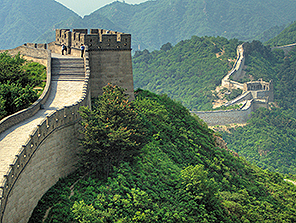 PRE-CRUISE: MAINLAND CHINA
Sunday, January 26 –
  Saturday, February 2, 2014
A fabulous, definitive, ultra-luxury six-night, seven-day excursion through China taking in Tian'anmen Square, the Summer Palace, and the Forbidden City in Beijing; the Great Wall; and Xi'an and its Terracotta warriors.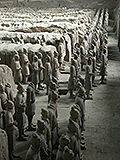 This tour was designed specifically for the Bright Horizons guests and is provided by our colleagues at Imperial Tours.

»» Tour Beijing, The Great Wall, and Xi'an »»

POST-CRUISE: ANGKOR WAT
Sunday, February 17–21, 2014 ($1,899)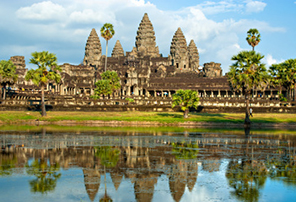 Visit the ancient Khmer cosmos at Angkor, a UNESCO World Heritage site. Amidst the monumental architecture, scenic beauty, and luxuriant trees a symbolic representation of Khmer sacred existence, history, and philosophy hide in plain sight. Astronomical alignments and Hindu concepts permeate Angkor's mandala layout. Enter the realm of Angkor and experience select temples, significant, charming, and evocative. Learn how ancient craft is kept alive. Observe daily life afloat on Tonle Sap lake. Join the adventure, journey through Khmer history, and relax amidst Cambodia's cultural treasures and complexities. This tour was designed specifically for the Bright Horizons guests and is provided by our colleagues at Trails of Indonesia.

»» Tour Angkor Wat »»